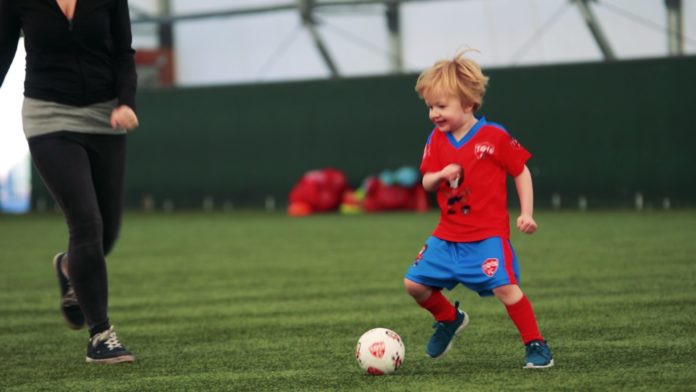 Parents are usually anxious about how to start grooming the basic personality traits in their toddlers. We know that you might be feeling the same, especially in respect of the toddler football coaching classes, now that you think it is important for him or her to grow.
But despite having so many sports complexes or coaching classes in and around the neighbourhood or far, you need to be sure of some features that a particular football class will provide to your toddler at an affordable cost.
Calculate The Distance The Classes Are From Your House
Toddlers are sensitive and might also need a parent's presence all the time, especially their mothers. Though in the case of such sporty classes, you can try an experiment with the confidence of your child. For a few days, he or she may be scared or find it hard to believe it stays away from you. Then he or she may cause tantrums, even, which are not easily flexible by teachers or coaches at times. Hence, it is better to enrol your kid in the football classes that are nearby. In case of any emergency, your child should be 5-10 minutes away only, at least for starters, especially if that is your first child.
Know About Football Coaching Centre Facilities
Some centres offer other games and extracurricular activities too. If you think your toddler will excel in other sports too, look out for the centres that are offering different sports training in bulk or in a package. This saves your time and costs in general. Other facilities might also include a cafeteria, friendly meet and greets, despite having a coaching session on a particular day, seasonal friendly matches between students, parent and coach meetings, etcetera. These facilities help to create a strong bond between the coach, toddler, and parents, as well as, other toddler and his parents when a meet-and-greet happen, and everyone is introduced to each other.
Look Out If The Two Or More Toddlers Can Be Enrolled Together
One of economical ways to let your toddler have fun and develop his or her personality is by enrolling him or her with another kid. This kid could be his or her sibling, neighbour, or anyone you know. If two or more kids join together, chances are greater for you to get a discount on time.
toddler football coaching can be for different age students ranging from 15-18 months to 5-6 years. Different teams are made for different age groups of students.
In brief, slow and steadily, your child will be super active and love to take new chances. His or her brain activity will be improved as well by playing strategic and physical games like Football.