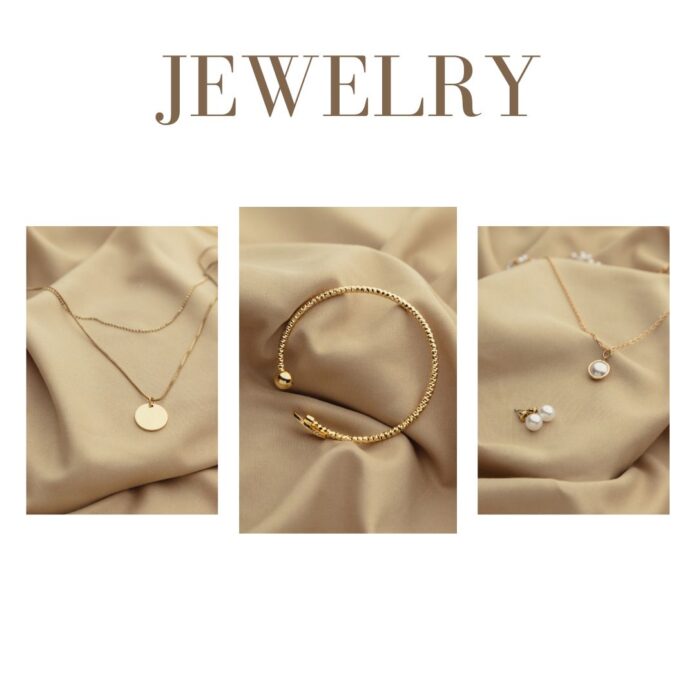 Jewellery is not only a means of personal adornment but also a powerful tool for expressing
oneself and making a statement. The type of jewellery one wears can play a crucial role in
enhancing an outfit and reflecting the appropriate tone for different occasions. From formal
events to casual gatherings, each occasion demands a specific approach to accessorising.
This guide aims to help individuals navigate the world of jewellery and select the perfect
pieces to match various occasions with style and elegance.
Formal Events
Formal events call for jewellery that exudes elegance and sophistication. Whether it's a
black-tie gala, a wedding reception, or an upscale dinner party, the key is to select pieces
that complement a sophisticated and polished look. For women, statement necklaces with
shimmering gemstones or pearls are a perfect choice to draw attention to the neckline of a
gown or an elegant cocktail dress. These pieces add a touch of glamour and allure without
overpowering the ensemble.
When it comes to earrings, opt for classic diamond studs or elegant chandelier earrings that gracefully dangle and catch the light. Avoid wearing multiple bold pieces simultaneously to maintain an air of refined simplicity. Remember, less is often more in formal settings.
Men can enhance their formal attire with classic cufflinks, tie pins, and a stylish wristwatch from an expert company like Regal Hatton Garden Jewellers. These subtle yet tasteful accessories elevate a suit or tuxedo, adding a touch of sophistication to the overall look.
Casual Gatherings
Casual gatherings offer more flexibility for experimentation and self-expression. The goal is
to achieve an effortless and chic look that reflects one's personal style. For women, layering delicate necklaces or stacking dainty bracelets creates a trendy and relaxed vibe that complements casual outfits like jeans and a blouse or a sundress. Mixing and matching
different metals and textures adds depth and personality to the look.
Hoop earrings, stud earrings, or ear cuffs can also be great choices for casual occasions.
They are easy to wear and can effortlessly enhance any casual outfit without being too
extravagant.
Men can opt for leather bracelets, beaded bracelets, or a simple chain necklace to add a
touch of style to their casual attire. These accessories are versatile and suitable for various
laid-back settings.
Work Environment
In a professional setting, jewellery should be understated and complement the overall
business attire. The focus should be on projecting a polished and professional image.
Women can wear simple stud earrings, elegant pendant necklaces, or minimalist bangles
that add a touch of sophistication without being distracting. Avoid wearing noisy or jingling
bracelets that can create distractions during meetings or presentations.
For men, classic wristwatches and subtle cufflinks are excellent choices that subtly enhance
their professional look without being overly flashy.
Special Occasions
Special occasions, such as birthdays, anniversaries, or meaningful celebrations, call for
jewellery with sentimental value. Personalised jewellery, such as initial necklaces or
birthstone rings, makes thoughtful and cherished gifts for loved ones. These pieces serve as a beautiful reminder of the special bond shared between individuals.
For women, elegant and sentimental jewellery can be paired with any outfit to add a touch of sentimentality and love to the occasion. Men can also embrace the sentimentality of special occasions by selecting meaningful jewellery pieces to mark the celebration.
Ultimately, the key to successful accessorising lies in striking the right balance and selecting pieces that align with the occasion's tone and one's personal style. By understanding how to match different types of jewellery with various occasions, individuals can confidently elevate their look and make a lasting impression on every occasion they attend.