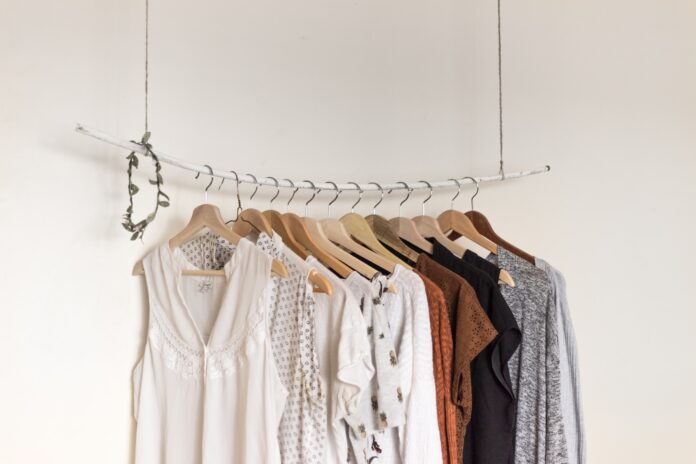 Creating your own clothes is a fulfilling and creative pursuit that allows you to express your unique style, ensure a perfect fit and contribute to sustainable fashion. Whether you're an experienced dressmaker or an absolute beginner, fashioning your own clothing can be a rewarding and enjoyable adventure. This guide will explore the steps to make your own clothes and offer tips to help you get started.
Gather Supplies
You'll need fabric, sewing patterns, sewing tools (e.g., scissors, pins, measuring tape and a sewing machine), and notions (buttons, zippers, thread, etc.). Choose a fabric that suits your design and skill level. Reallymaria.com is a great place to find the perfect material for your project.
Select a Pattern
Sewing patterns act as a template for your garment. You can purchase commercial patterns from stores or online, or you can craft your own custom patterns. Beginners may find it easier to commence with simpler patterns, such as skirts or basic tops, and gradually progress to more intricate designs.
Precise measurements are vital to ensure a well-fitting piece of clothing. Carefully measure your body, and use these measurements to select the appropriate pattern size or adjust a pattern to your specific measurements. Pay attention to your bust, waist, hip and inseam measurements for an excellent fit.
Cut and Prepare the Fabric
Lay your fabric on a flat, clean surface, and affix your pattern pieces to the fabric in accordance with the pattern instructions. Be sure to cut precisely along the lines, and remember to transfer any markings (darts, notches and grainlines) to the fabric.
Sew the Garment
Follow the step-by-step instructions in your pattern, pinning and sewing the pieces together. Take your time and exercise patience, especially if you're a novice. Utilise the appropriate sewing techniques for your project, such as straight stitches, zigzag stitches and buttonholes, as required.
Press and Finish Seams
Following each seam, press it with an iron to ensure a professional appearance. Pressing helps your garment lay flat and can significantly enhance the overall quality of your creation. Finish raw edges using techniques such as serging, zigzag stitching or bias binding to prevent fraying.
Add Fastenings and Closures
If your clothing needs buttons, zippers or other closures, diligently adhere to the pattern instructions for their installation. Properly applied closures are crucial for the functionality and aesthetics of your clothing.
Try It On and Make Adjustments
Before finalising your garment, try it on to verify the fit and comfort. If necessary, make any adjustments, such as taking in or letting out seams, altering the hem or modifying the sleeve length. This will ensure that your clothing fits flawlessly.
Finish the Hem and Details
Complete the hem of your garment by folding the edge under and stitching it in place. Incorporate any final details, such as pockets, embellishments or decorative stitching, to infuse a personal touch to your creation.
Quality Check and Care Instructions
Thoroughly inspect your garment for any loose threads or issues that require attention. Once satisfied with the quality, establish care instructions for your new clothing to extend its lifespan.