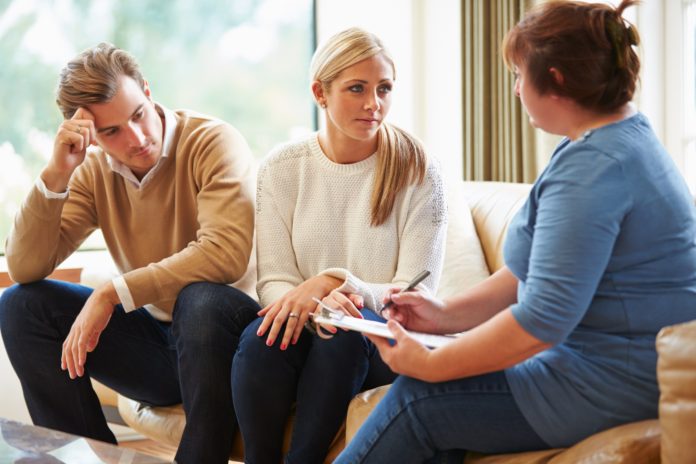 Marriage separation brings a lot of pain not only for the couples but also for kids and family members. If you are really intending to end up your relation on a smooth note then nothing can be the best solution other than divorce counselling. This counselling will enable you realising the fact that whether separation is really needed in your life or not.
Key advice for tacking marriage separation:
Get the best divorce counsellor

:

Divorce counselling

is now treated as the most essential part for couples who are heading towards legal separation. This counselling can be taken cared only by an efficient and highly experienced divorce counsellor.  

Open up with your emotions

: You should communicate with your spouse directly so that both of you can get a fair chance of opening up with your respective emotions. Emotional burst can definitely help you realising the facts behind your decision of separation.

Give your relation a second chance

: Proper communication together with counselling sometimes enable you discovering some of the most effective alternative solutions that are far better from separation. If misunderstandings or confusions are cleared up then you can definitely give a second thought to continue your married life instead of separation.

Consider your kids' future

: If you think that your separation can adversely impact over your kids then you should think twice before taking the separation decision.

Discuss with family members

: If you are not being able to take the right decision that whether you are in need of separation or not then nothing can be the best option other than having a thorough discussion with friends, collogues or family members. These discussions can enable you getting proper resolutions.

Accept your situation

: You should stay in your realities and then only you will be able to accept the consequences after your separation.

Get involved in therapies

: You should look for the best psychological therapies in order to come out from the trauma of separation. These therapies will make your mind stable.

Start doing extracurricular activities

: For reducing separation stress or trauma, you can join different support groups for practicing different kinds of extracurricular activities. You can also practice different fitness moves for staying active.

Avoid negative thoughts

: You should always stay away from negative thoughts otherwise that will make your future hell. In this respect, you can start doing different holistic approaches like yoga, meditation and other related ones.
You should look for positive changes in life. Keep focused towards planning the best in future. You should consider your separation as the best lessons of your life so that you can plan your future accordingly. Divorce counselling can definitely enable you knowing about the actual problems for which you and your spouse's relation got ended.