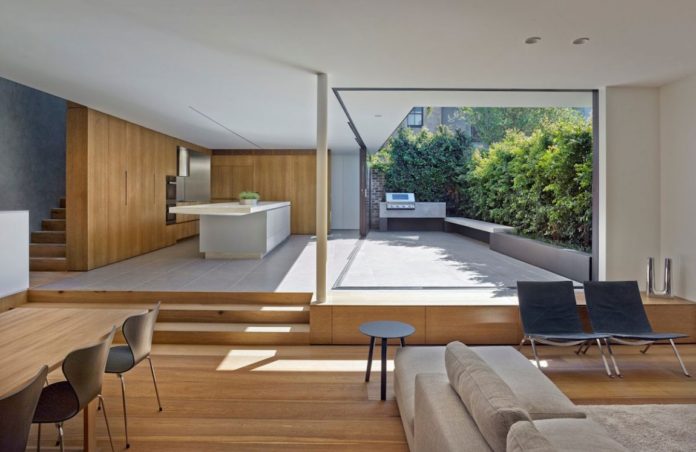 The word 'wall' sounds trivial as we often use it and we are very much familiar with it. But, the fact is that like any other product on earth, walls too have undergone a sea change. People, for instance, couldn't think of using operable walls at home or office a few years back. Today, those are frequently used with a view to meeting the ever-changing needs of people all over the world. Believe it or not, these walls have now become the first choice for those who love experimenting with their in-house setup and also to those who own large commercial space.
Here is a list of few things that you must know about the operable walls and it will help you immensely for sure the next time you want to bring some changes to your home and office.
Economy:

To our findings, the very first reason that one should buy walls having the flexibility of moving around is that he would be able to use the same space for different purposes. For instance, you want to throw a party at the office. The number of guests and attendees is such that the existing conference room at the office will fall short to accommodate. Had you used these walls with mobility to create rooms etc. there, you would have easily adjusted the space befitting your requirement. This, in turn, would have saved your hard-earned money. Besides, you can effectively manage your own as well as your colleagues' productive time at the office.       

Opportunity to earn:

Let us presume that you have a commercial space to let out and some of your clients insist for a couple of rooms to welcome their chief guests in addition to the common space to conduct their regular business in a meeting. If that's the requirement, none but these walls come handy to you. You create makeshift rooms with these walls easily since those are user-friendly. Having said that, we mean, you can move these walls from place to place conveniently and can also fix those to place firmly with its' ready to use hinges etc. In consequence, you would be able to generate more revenue than ever before customising the same space from time to time. In short, these walls can truly complement your business needs.    

Increase security:

While conducting a meeting or renting out a commercial space, walls with mobility offer a readymade solution to your diverse needs such as the security. For instance, you can create barricades with these walls to manage the traffic flow to a venue thereby increase the security of the area.  

Efficient traffic flow:

As you can fairly understand, these walls help you manage traffic to your desired path thereby avoid congestion and accidents.  

Optimum energy consumption:

As you can create confidential places with these walls such as the private rooms or cabins at home and office where you might be running ACs, for instance, you save energy consumption all throughout the year.   
Knowledge by experience is something that always matters in life. Why would you not then buy operable walls in the first place for your home and office? People around the world have taken the advantage of these walls to their favour, to say the least here.