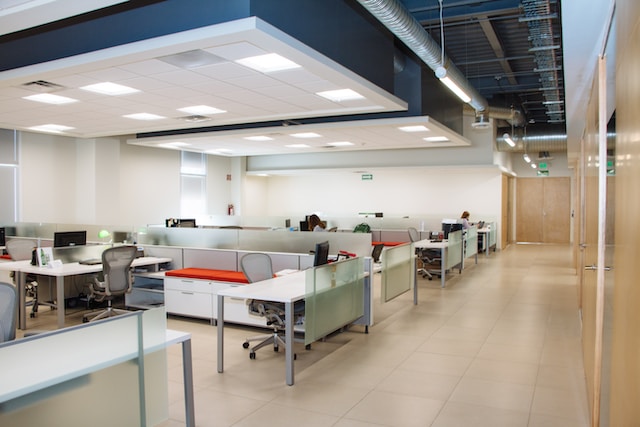 Serviced office spaces are changing the face of startups and freelancing. They exist for a very specific purpose, which is to enable businesses to grow and retain professionalism in a cost-efficient way. There are many benefits of these spaces, in fact, regardless of who decides to utilise them. For any business or professional looking for the perfect serviced office model for them, there are five things you need to be on the lookout for. These are explored in more detail below.
The Type of Space
At the top of the list is the question of what type of space you are looking for. Do you need something for just yourself, or is it a whole team of people setting up the shop? As a freelancer, for example, you could be more than fine with a desk in a shared environment. For a bigger operation, like a team of ten or more people working on the same project under the same brand, it might be optimal to have your own space. There are wide varieties of serviced offices out there, so determine what you actually need layout wise and this will make the decision a lot easier. Certain things you could look for are:
Meeting rooms
Recreation zones
Staff kitchen
Client hosting areas
Location
Of course, location is important! If your team is completely remote, an established company in this industry like theworkstation.co.uk will have a way to bring you all together under the same roof as and when it's needed. Where you work is dictated by commute times, availability, convenience, and more. Get this part right, and everything else will follow.
Professional Meeting Rooms
Do you need to host clients on your daily agenda? When thinking about how best to look professional, your office will be a big factor leading the way. Does the space you're thinking about having somewhere neat, tidy, and exuding professionalism to show your clients what you can do? Or will it be a thorn in your side when it comes to brand reputation? Professional meeting rooms are not always available in this type of office space, so if you do need something like this, make sure you establish it before signing any agreements!
Good Connectivity
Let's face it, the majority of modern business is done on a laptop or computer. So many things are hosted online now from meetings to marketing that it is impossible to avoid it. Therefore, a strong, reliable network connection is a non-negotiable factor.
The Amenities
Amenities are convenience, and they serve to make the work day a bit more appealing. Finding a place that has a coffee machine, for instance, may just be the cherry on top of the icing that you didn't know you needed. Other things to look for include photocopier facilities, phone lines, ergonomic desks, and even administration personnel in some cases.
Serviced offices are brilliant facilities for a range of business models. Utilising these spaces means taking an important step for the longevity and success of your startup or freelance journey. Every business will have different needs, but these are easy to negotiate once the ball is rolling.