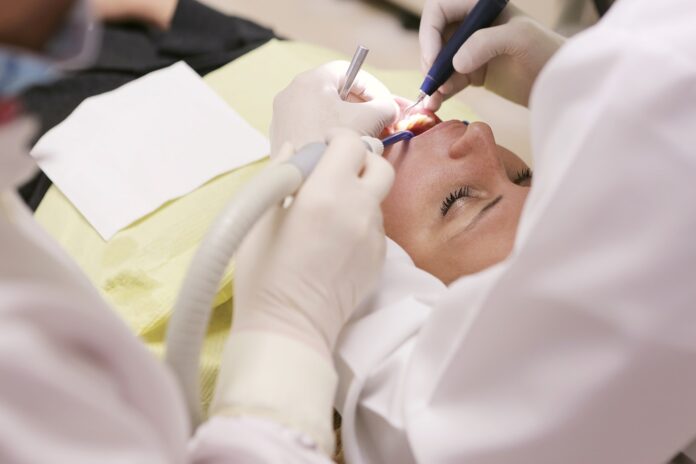 Did you know teeth are the only parts of your body that cannot repair themselves? It means you need to be extra careful towards them. To keep your smile intact and shining bright, you must visit your dentist on time. Furthermore, you may or may not know that different dental conditions require specific dentist procedures. So if you are looking for dental treatment, you need to be aware of various dentist procedures.
Types of Dentist procedures
Wondering which London dentist can help you with your dental issues? Know the dental procedures first. 
Braces
Braces align the teeth by putting steady pressure on them. It helps make your teeth look prettier and also solves the issue of over or underbites. It also comes under cosmetic treatment wherein people who wish to straighten or align their teeth use the braces to enhance their looks.
Teeth Shaping 
It is another name for enamel shaping. In this method, your dentist fixes the flaws in the shape of your teeth. It may involve filling the enamel or removing it to get the desired shape. The procedure provides instant results and is often painless.
Bonding
You might get your teeth chipped or broken due to some accident or health condition. Cosmetic bonding helps you to improve the appearance of your teeth. Bonding material that's similar to a tooth is put over the tooth to cover the flaw. 
Crowns
Crowns are a type of cap that covers the entire tooth. These are made artificially by dentists using a material that can withstand bite pressures. This procedure comes under cosmetic treatment for broken, decayed or chipped teeth. 
 Whitening and Cleaning
This dental procedure is done to brighten and whiten your teeth. It is also referred to as teeth bleaching as it helps in getting rid of discoloration and stains. It is important to note here that not everyone can get their teeth bleached, so it is better to check with your dentist before getting the treatment. 
Implants
Lost a tooth? You can get the replacement with the teeth implant procedure. They make a metal device made out of titanium, and it is then surgically placed in the place of the missing teeth. The implant is designed to act like a real tooth and covers the missing spot precisely. 
Orthodontic 
It is gaining popularity day by day and is no longer limited to kids. Have buck teeth and wondering which London dentist can help with the process? Look for an orthodontic! If you are finding it difficult, ask your dentist for references.
Dental health is supreme as it makes up for a big part of your appearance. Thus choosing the right dentist and apt dental procedure is a significant decision to take. Be wise, do your research, and read the reviews so that your smile stays big and bright.