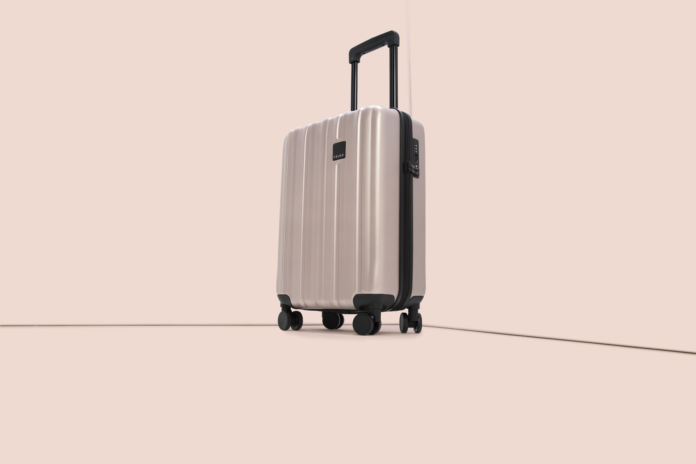 Packing your cabin bag properly is a skill that is honed by few but can be mastered by all given they put in a little effort! Apart from applying your own set of tried and tested tips, you can also refer the articles and blog posts from frequent backpackers and globetrotters.
It is best to pack your cabin bag in a way that it assists you in having a pleasant airport and in-flight experience. Be sure that you are packing all your necessary items like your travel wallet and your toiletry pouch in the side pockets. Staying organised and planned packing is the way of the wise!
That being said, let us dive straight into the topic of the major things you need to pack in your cabin bag for your next trip:
A collapsible water bottle
The ambience inside the cabin of a plane is dry which is why one should make sure that they are keeping themselves hydrated throughout the course of the journey. Dehydration can lead to dizziness and nausea which is unpleasant, to say the least! A water bottle should be packed in the side pocket of your cabin bag. It should be kept in mind that the in-flight, little bottles of water won't cut it if your journey is longer than usual. Another reason to pack a collapsible water bottle is to keep yourself from spending a lot of cash on buying expensive water from the flight attendants.
Be sure you pack your daily medications and the doctor's prescription!
If you have some underlying conditions that make it a necessity for you to take medications on a regular basis, be sure that you are packing the same in your cabin bag in an easy-to-access pocket. Be sure that you have taken the doctor's prescription as well so that it can be presented to the guys during the security check. Refrain from packing your medications in your checked-in luggage as a high chance that it might get stolen or misplaced along with the luggage. In case you are travelling abroad, bear this in mind, it next to impossible to get your medication refilled in a foreign nation!
Be sure you are packing some energy bars!
In-flight food is expensive and the complimentary snacks that are offered by the flight crew are not enough to keep your hunger pangs in check till you have reached your destination! Make sure you have packed at least three energy bars in your cabin bag to calm your tummy when the time comes!
Pack your laptop in a cabin bag
In case you are taking your laptop with you on your trip, be sure that you have packed the same in your carry-on bag. It is a fragile item and if packed in your checked-in luggage, it is bound to get damaged.
Irrespective of the type of cabin luggage you have chosen, it is how you have packed it and what items does it carry, that's what really matters! Word to the wise, be sure that you carry a sweatshirt in your cabin bag since aeroplane cabins are bound to get chilly at times. Pack the sweatshirt in an easy-to-access pocket so that you can keep yourself from freezing when the ambient temperature gets too low!