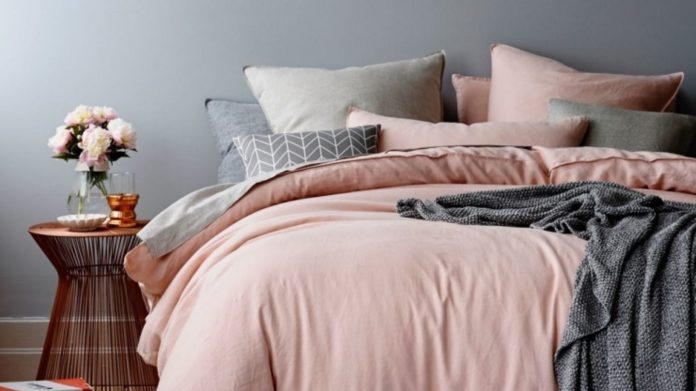 It's that time of the year again when the weather gets brisk and unforgiving, so there is nothing like coming come to a warm and comfy bed. How do we ensure that our bedding won't let us down at the end of a long day? Well, that entirely depends on you and what you find comfortable. Here is an overview of the best bedding textures and cotton duvet covers for the winter. No matter your style or preference, one of these will feel like a match made in heaven.
Soft and luxurious: Velvet 
Many people like to believe that velvet is too extravagant for their homes, but this isn't necessarily the case. Surprisingly, it is an extremely versatile material that can adapt to many décors. It has a soft, comforting texture that you won't be able to get enough of. 
On top of comfort, you could also save a little money in the long run. Velvet is a great conductor of heat, so you definitely won't be getting cold and may even need to turn down the heating. If you're not a friend of the cold weather and like to sleep in style, velvet bedding is a fantastic choice.
Elegant and functional: Waffle
Waffle weave is known for its highly distinguishable honeycomb design. It is a convenient fabric for winter due to its thermal properties that provide warmth and insulation. This chic design can not only fit into rooms of many different styles but is exceptionally comfortable. Thanks to the many weights that the fabric can be purchased in, it is guaranteed that you will find one that suits your needs. All in all, a waffle is a popular choice that will make winter a little bit more bearable.
Snug and cosy: Flannel 
A fabric that is smooth, soft, and exquisitely cosy: flannel. A great fabric to get you through the chill of the night, leaving you with a soundless sleep. Its unique design of fluffy fibre leaves you not wanting to get out of bed. 
On top of this, it is also known for its great heat control. So, whether you like it warm or slightly cooler, flannel bedding helps to control your body temperature so that it's just right. A great choice for winter and warmer months.
Durable and comfortable: Egyptian Cotton 
Cotton is the most popular choice of fabric for bedding, and for good reason. It is a reliable fabric that is made to last, offering great comfort and breathability. Cotton is an ideal choice for any time of the year. It is produced in many different styles, identifying with all kinds of people. 
A very popular choice and recommended style is Egyptian cotton. It has the longest fibres of any other type, which gives it its unforgettable softness and comfort. Great for regulating temperature, leaving you not too warm or too cold. Available in a countless designs, Egyptian cotton bedding could be the perfect choice for you or your family. 
Delicate and sophisticated: Silk 
Although silk is a delicate and light fabric, it is surprisingly warm, allowing for breathable and indulgent sleep. Its natural properties allow it to wick away any access body moisture, helping to prevent hot flushes throughout the night. So divinely light that you won't find a more comfortable fabric. It not only effectively keeps out the cold, but is beneficial for your skin thanks to its ability to regulate body moisture. Although a slightly more expensive choice, it is definitely worth the money and will give you an incredible night's sleep.