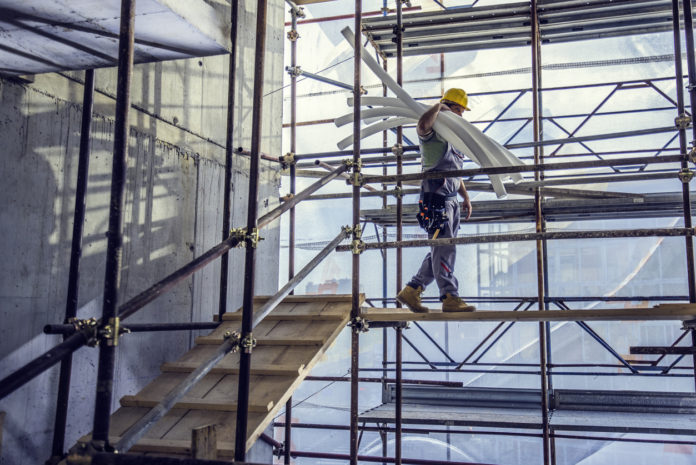 Scaffolding is a very complex but essential element of the construction, refurbishing and maintenance industries. Safety is one of the main reasons why scaffolding is required to prevent workers from falling and to ensure the public are protected. It's also important for providing workers with verticality for their work, to maintain the building's stability and to provide a means of transporting through the construction site. There are several types of equipment that scaffolders use to carry out their scaffolding duties.
Intelligent Scaffolding, a specialist scaffolding in Liverpool business, have provided some of the different types of equipment used for scaffolding.
Tape Measure
We will start with one of the simplest forms of equipment… a tape measure! It might seem like a basic household item but even scaffolders need use of this equipment. Construction work is all about accuracy and that's why it's important to make sure the measurements match up. If you botch this stage, you risk messing up the following work by other employees. There are a few different elements that a scaffolder needs to measure. During the planning stage of the project, there will have been measurement requirements clearly identified. These requirements will not only consider what's needed for the successful completion of the project, but also safety regulations. They will also be required to measure the size of scaffolding planks and the distance between the build and the scaffolding assembly.
Claw Hammer
Claw hammers are widely used in the scaffolding industry for the process of assembling and disassembling the scaffolding system. It is an effective tool for driving the pins and clamps into place securely and can also be used to remove them when the work is complete. A heavy-duty commercial claw hammer should be used as the preferred choice.
Safety Netting
Safety is one of the main priorities of any scaffolding company. Failure to put in place suitable safety procedures can prove costly and lead to serious injury or worse. If you are a business looking around for firms offering scaffolding services, you will want to look for ones that consider themselves to be safety netting specialists. Safety netting will cushion the impact should someone fall from above and prevent materials from dropping and injuring a member of the public. Safety barriers should also be put in place to provide added security for those working on the site.
Protective Equipment
Following on from our previous point, there are other pieces of equipment that will provide additional safety measures for the workers and visitors on site. Where required protective clothing must always be worn including hard hats, high-visibility jackets and steel-toed boots. Work that involves noisy sounds may also require the use of ear protection. One of the biggest hazards with scaffolding is working with heights and this becomes even more dangerous for larger sites. If working on a multi-storey site, workers should be suitably attached to a safety harness and a lanyard. This equipment should be of the correct size for the worker and must be attached to a safety rope.
Scaffolding Hoists
We've already mentioned how scaffolding itself is an important part of getting around a construction site and allowing workers to be able to do their job effectively, but there are additional ways of improving transportation. Scaffolding hoists are a good example of a useful piece of equipment that improves efficiency for workers. A hoist is an optimum solution for transporting workers and materials across the site. It is a safe way of lifting heavy loads and is especially helpful for buildings with several storeys.