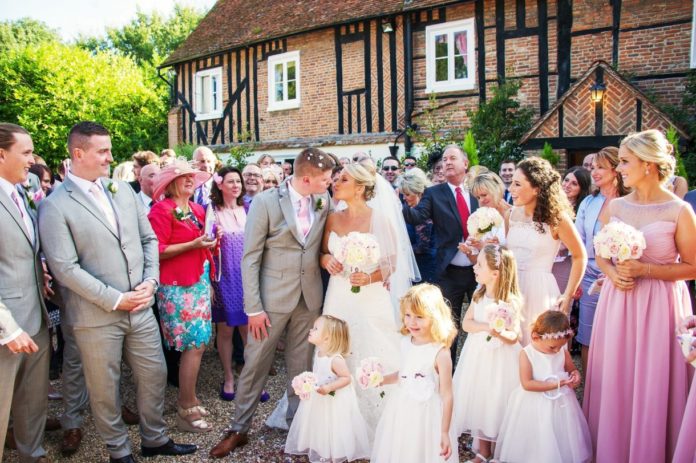 Booking the perfect venue for your wedding can offset the entire arrangements you further do for the ceremony. In such a scenario, the venue can lay the foundation for a successful wedding event. One of the most critical aspects of the venue choice is the budget for the booking. Too high a budget can disrupt the budgetary estimates for the other aspects of your event thus throwing all your plans askew.  However, you can actively take some steps to beat the high prices for your wedding venue. It does take some planning but if you follow some of the tips below, you can surely bring down the venue costs to an acceptable level for you.
Cost analysis based on wedding venue type
The venue type can greatly affect the booking costs. While many of the couples still prefer the classic banquet halls, traditional churches or country club settings, the unusual wedding venue choices are also gaining immense popularity gradually. Many wedding parties are also opting for offbeat venue choices such as museums, barns, breweries and even public gardens as their venue settings. The variation of budget estimates that you spend on your venue choice can then be invested in the decorations and lavish setting of the venue. Also, costs can vary depending on whether you are booking a shared venue or adding other amenities with the venue charges. Advanced booking can also cut down on the venue booking by a considerable margin. 
Negotiating a discount for high price wedding venues
If you cannot be too flexible with your venue choices, you can still negotiate a better deal with your existing venue option. You need to first plan out the deal that you find acceptable. This requires some forethought. What are you looking for? Are you more comfortable with a percentage discount or adjustment with some amenities to bring down the overall package costs? Do you want to substitute some amenities to make the package more acceptable for your vision of your wedding? Make sure you have these details straight with yourself before you sit down to negotiate more congruent terms with your venue organisers. A professional consultant can be excellent support during these negotiation meetings.
Booking dry hire wedding venues
Dry hire wedding venues are another way to go when you are looking to beat high wedding venue costs. Dry hire venues are a basic framework for your wedding event and you can further customise the decorations and organisation of other features such as catering and hosting by yourself. In such a scenario, the wedding venue cost itself is not huge as it comes scrubbed clean of any other additional amenities. It gives a more flexible control to you about your wedding organisation.
Pre-plan your venue choice before you head out for the consultations. When you sit down with your vendors for the final booking, you should not seem indecisive, as confidence is key to a successful cost negotiation in this scenario.