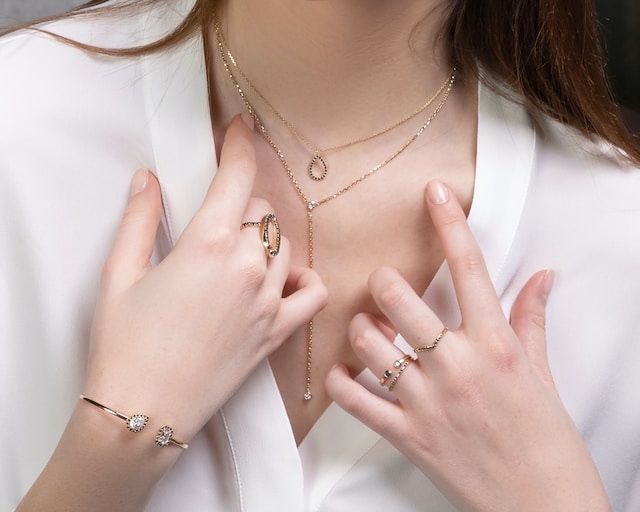 Is there anything more special than buying someone you love a heartfelt gift? Many people see gift-giving as a major part of their love language, and jewelry always has been and always will be one of the most reliable presents around. So why is it that so many of us turn to silver and gold when it comes to showing how we feel through the art of gifting? This guide has all the answers. 
It's Timeless
The best thing about a nice piece of jewelry is that it is truly timeless. A good quality chain or ring from a company like Chapter 79 will last generations. These are the special moments passed down from mother to daughter, grandfather to grandson, and shared between cousins. Giving someone something so precious is an irreplaceable way to show true affection, and the right choice will become a part of the family history. 
You Can Carry it Everywhere
Jewelry can be worn anywhere, anytime. A simple statement locket around a neck or a bold bracelet will be subtle enough to carry with someone any place they step foot. Whether that is to work, out on the town, or just sit around at home, it doesn't matter. The point is, jewelry can stay with you wherever you go and that is a beautiful sentiment. 
It Can be Personalised
Creating bespoke trinkets through personalization techniques such as engraving is also very easy. A date from when you first met your partner or a birthstone that represents a beloved child, and lots of other things too all feature heavily on the jewelry product radar. This is because people want these personal touches to carry close to their hearts, and a gift means so much more when it has something personal at the core of it. 
Jewelry Works For Anyone
Anyone can wear accessories like this regardless of shape size or gender. Jewelry is not discriminatory because it works for every single person all over the world. You could buy a sweet necklace for your child to wear or a stunning broach for an elderly relative, there is really something out there for everyone. 
It Works For Any Occasion
What makes an outfit perfect? Aside from the actual clothes involved, accessories are extremely important parts of what people wear. The jewelry you put on for an important meeting vs the things you wear on a date might be different, but the point is you will still put them on! It can be worn anywhere from funerals to birthday get-togethers, which means this is one of the most versatile gift options. When you buy someone special a ring or even a pair of earrings, they have the option to create a new vision every time they have a special occasion and they will think of you when they do it. 
It's easy to argue that jewelry is the perfect gift because there are so many reasons to support that statement. Whether you are buying for a friend or a husband, wife, daughter, grandma, or anyone else in between, there is a piece out there for them that will hold sentimental value once gifted.