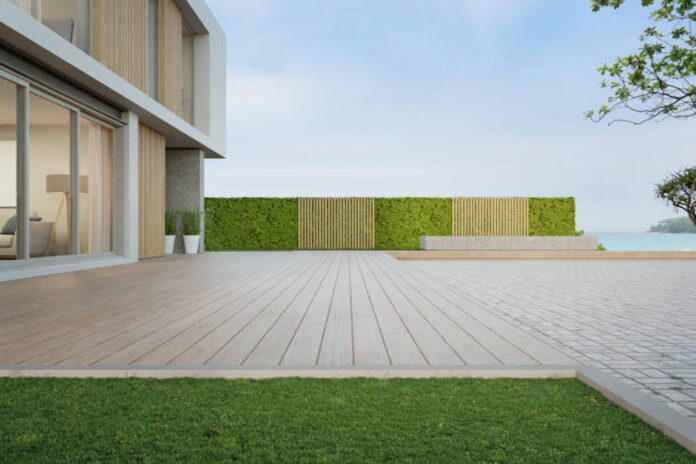 As winter approaches, cold and windy conditions are well on their way. Many of us are looking for answers on how to prepare our gardens and protect our outside areas from damage this winter. Repairs and replacement furniture can be costly, so here's how a few simple tips could help to ensure that your garden remains well looked after this winter season and beyond.
Patio And Driveway Protection
Protecting your driveway and patio with a high-quality block paving sealer is an excellent first step when it comes to taking care of your outside areas. To prepare for this, you should properly clean and sweep your patio to remove any debris and dirt. Then follow the instructions on your paving sealer of choice. Once the full process has been completed, your patio or driveway will be left looking fantastic, with the added benefit of being protected from harsh weather conditions. Alternatively, regular pressure washing of garden paths may also help to reduce stains, slippery moss, and other common winter problems.
Protection From High Winds
As we move from autumn to winter, gale-force winds and storms can be expected. Protecting your garden accessories from damage is vital as replacing these could be costly. Consider tying down your garden furniture and securing anything that is likely to blow away. Dismantle things such as trampolines and outdoor toys, that may not see quite as much use over winter and reassemble them again in the spring.
Protecting Garden Furniture And Fences
Garden furniture is expensive to buy, so you'll want to ensure that it is protected from high winds, rain, and frosts. If you have wooden garden furniture, now is a good time to sand it down and re-varnish it. This will offer a protective coating during winter. You could also invest in a garden furniture cover, to further protect your items from the harsh elements. Repairing and strengthening garden fences before the winter weather arrives is also highly recommended. This will help to give it a good chance of withstanding storms. Finish with a coat of protective varnish or weather-resistant paint.
Protecting Plants And Vegetable Beds
Protecting plants and vegetable beds from harsh winter firsts and high winds is also a good idea if you want to ensure that these continue to flourish. Prune your raspberry canes and create a protective cage for them to be ready for next year. Flower beds and raised veg trugs can be covered with protective netting and frost-proof membranes. To protect your soil, you could consider laying down some wet cardboard and covering it with well-rotted horse manure. This will protect your soil and also give it plenty of nutrients ready for the spring growing season. Avoid placing manure in beds where you intend to grow carrots or parsnips, however, as this may affect their growth.