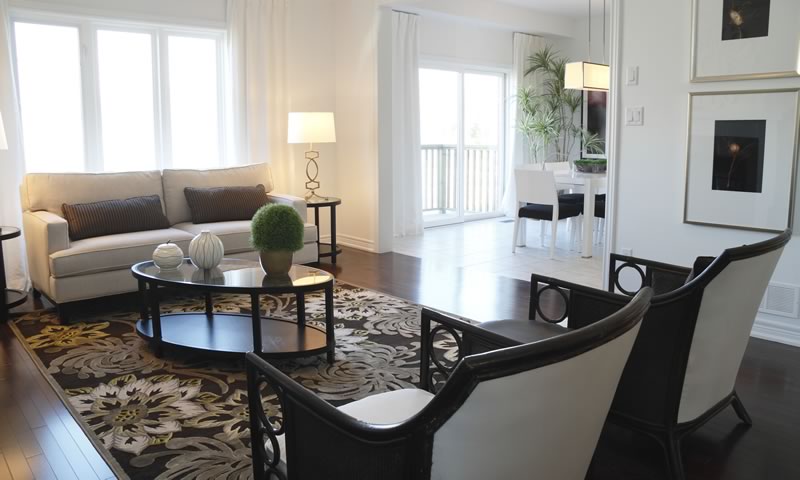 Having limited space is a common problem for many homeowners and interior designers, small rooms can easily become over-crowded with furniture and the wrong décor choices can make a small room feel even more cramped and claustrophobic.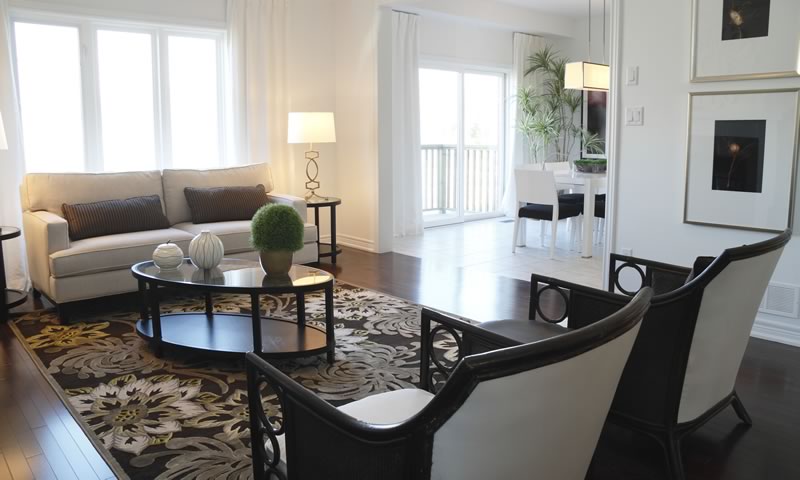 There are various tricks and techniques you can employ however to make a small room appear bigger. Here are some of the best;
Invite as much natural light into the room as possible. If you have windows in the room don't cover them with heavy curtains or blinds that will block out the light, instead use thinner fabrics that will still let the light flow through them. Use mirrors to reflect the natural light around the room too. Placing a mirror on an adjacent or opposite wall to the window will help to spread the natural light around the room.
Choose furniture and sofas that are on raised legs as this will let light flow more freely through the room and create a sense of space.
When adding curtains or blinds to a room make sure they are the same colour as the walls. This will create a spacious feeling and allow continuation in the room. Sheer drapes in a light fabric are best for creating space.
Use a colour palette that consists of light and neutral colours. Light colours will reflect light and make the room appear bigger than it is.
Use fabrics or rugs that have small prints and plain colours. Opting for a busy pattern or dark colours will instantly make the room feel much smaller.
Choose multifunctional furniture. Cluttering a room with a lot of furniture will make any space even more limited. Instead, opt for furniture that has dual purposes such as footstools that double as storage or ottomans which can be used as coffee tables and extra seating when needed!
Draw attention to your ceiling by painting it in a bright colour. This will automatically draw the eye upwards and create the illusion of high ceilings.
Cut the clutter. Don't fill up every available shelf and space within a room, particularly if the room is on the smaller side. Try leave empty spaces clear of clutter to promote a feeling of space throughout.
Using larger and fewer decorative items and accessories will help to make your room feel larger and less cluttered. As a rough guide aim for items and vases that are larger than a cantaloupe to help create spaciousness.
Stripes will elongate the space so a striped rug or a striped feature wall will make the room appear bigger than it is.
Use smaller lamps and lights instead of overhead ceiling lights. Overhead lights will pool all of the light in one area whereas lamps spread throughout the room will distribute the light more evenly.
Include a large piece of eye-catching art. An attention-grabbing canvas or piece of artwork on one of the walls in a room will create a focal point and make the rest of the room feel much bigger. You could also try hanging art low on the wall.