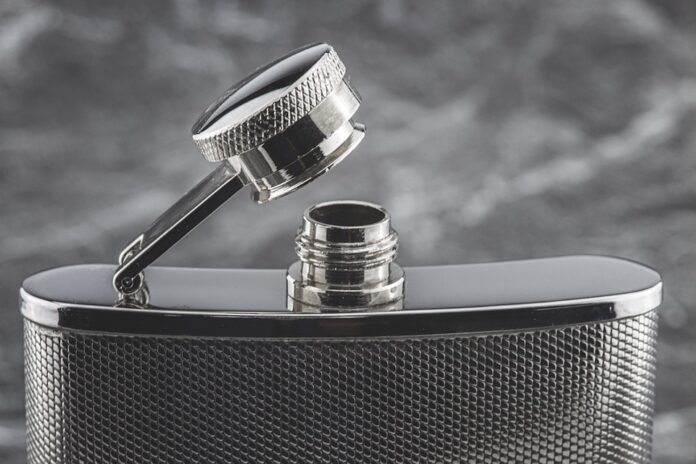 Hip flasks have been very popular since ancient times. Soldiers and explorers used to keep it for medical reasons. Often known as the traditional men accessory, they are small containers in which one can store liquor and carry them in our pockets everywhere.

The hip flasks have been evolved a lot from stainless steel vessels to a pocket flask now. Here's a guide about why we should value more the hip flask trend and invest in a different form of flasks.

How is it made?

Hip flasks come in a variety of materials and lately, hip flasks have become very popular among people. Flasks made from glass is the first choice as it has a neutral effect but at the same time weighed a lot. Gradually it transformed into a metal with a mixture of silver, copper, and other materials to keep it long–lasting.

The Trend of Personalised Hip Flasks

Lately Leather, stainless steel, cushioned, and round-shaped Hip Flask is in demand and can be used for any occasion. One can also gift to a friend with a different range to choose from. There are different designs available in the market. The famous among all the styles are the steel hip flask. These are found in various styles and shapes. Due to its cheap production and easy to work with character, the steel hip flask can be easily molded into any design. The standard range of steel flask is the most popular flask and due to its unisex character, it is loved by any gender. Most of the steel flasks are made up of 100% stainless steel.
Hip Flask with Occasion Logo: It can be a perfect Christmas gift for your loved ones. Christmas or any festival is an occasion to enjoy the blues and have a fun time with your friends. Nothing is better than you and your friends drinking in your favorite flasks.  Leather Hip Flask: A thick coating of brown leather looks chic and gives raw look to your flask. Looking for something to gift your husband? This gift will match his masculine personality, and at the same time, he can carry it everywhere.
A quote on it: It can be the perfect proposal gift to your girlfriend. Just choose the right flask and choose the Personalised Hip flask option to make the moment more perfect. A shimmering steel flask and a black color quote are what you need on your next date. Flasks can be personalized as per your taste as they come with different font options to choose from.

To Sum Up,

Hip flasks are your thirst aid kit and even more beautiful with customized designs. It can be perfect for any occasion and a more practical gift for your loved one. The hip flask can be gifted to anyone of any gender and for any occasion. The range of options varies in different sizes, themes, and styles. Don't forget to add that personal touch to your gifts by adding the engraving option.