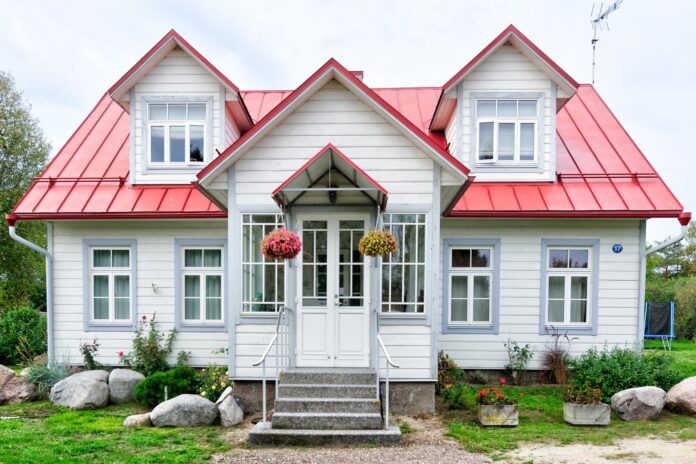 Many of the top estate agents in loughton see an increase in property sales during the summer months. Summer can be an excellent time to purchase a new property, but it doesn't come without challenges. Due to the calendar being filled with holidays and the harsh sun beating down on you, the house-moving process can be made much more difficult in the summer months.
Below we look at some more handy hints for anyone undertaking a house move in the heat of the summer months and throughout the rest of the year.
Make A Comprehensive Checklist
No matter what time of year you choose to move house, you'll need a checklist to refer to. This will not only make a great reference point for the whole family to utilise, but it will also provide clarity and peace of mind during an incredibly busy and overwhelming time. Your checklist could be as in-depth as a printed document with full information, images, and telephone numbers, to a simple checklist in a family WhatsApp group.
Label Everything
Decide whether you are going to handle all aspects of the move yourself, or whether you will hire a removals team to take on most of the work for you. They will take care of packing and labelling all items and transporting them to your new property.
If you are looking to save money, then handling the move yourself (or with the help of friends and family) is a more cost-effective route to take.
Label your boxes with contents and the room they will be placed in – this helps during the removals process as you can place each box in its corresponding room, saving space and time.
Label Electricals And Plugs – label your electricals and their correct plugs. You can also add which room or whose property these are.
Label Essential Items – label a box with the most essential items that you will need easy access to when you first move in. Things like the kettle, coffee machine, glassware, and snacks would be a good place to start. You may also wish to label a box with the kids' favourite toys and games to ensure that there isn't a mad panic at bedtime on the first night in a new property.
Important Questions For Sellers
Don't forget to ask sellers about locations of important features and any last-minute questions about the property. This may be your last opportunity to be regularly in touch with them. Things to ask include:
Questions about the general maintenance of products and furnishings such as wooden floors.
Where to find the location of gas meters, electric meters, stopcocks, and more. These could be vital on move-in day!
When is bin day and recycling day? This will help to ensure that all your moving day rubbish is taken as soon as possible.
Paint Colours- what are the paint colours used around the property and do the sellers have leftover products that they could leave? This may be helpful if scratches and damage occur when moving furniture.